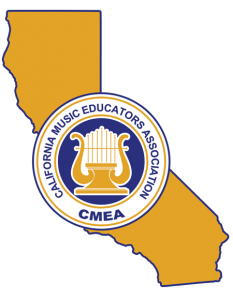 A note from John H. Burn, President, CMEA (California Music Educators Association)
Throughout this week I have been encouraged by the number of people and resources that have become available to help us as we move forward with music education in this unprecedented time.  Here is one small way CMEA wants to help. Coming this Spring:
The CMEA State Virtual Solo Festival
– Submit a video of yourself performing a solo
– Receive a written evaluation and rating from an expert adjudicator
– Receive a pdf CMEA Certificate
– Medals available for sale online
This festival is for ALL:
– All instruments
– All grade levels
– No rules regarding accompaniment
– No accompaniment, no problem
– Electronic accompaniment allowed
– Video files could be mailed for students without internet access
– Students and teachers in need of access to video recording equipment will be accommodated (Smartphone submissions are ok.) 
Look for the application in an upcoming email and on the CMEA website in late March/early April.
The California Music Educators Association's vision is to ensure that all California students have equal access to high quality music instruction as part of a well-rounded education.